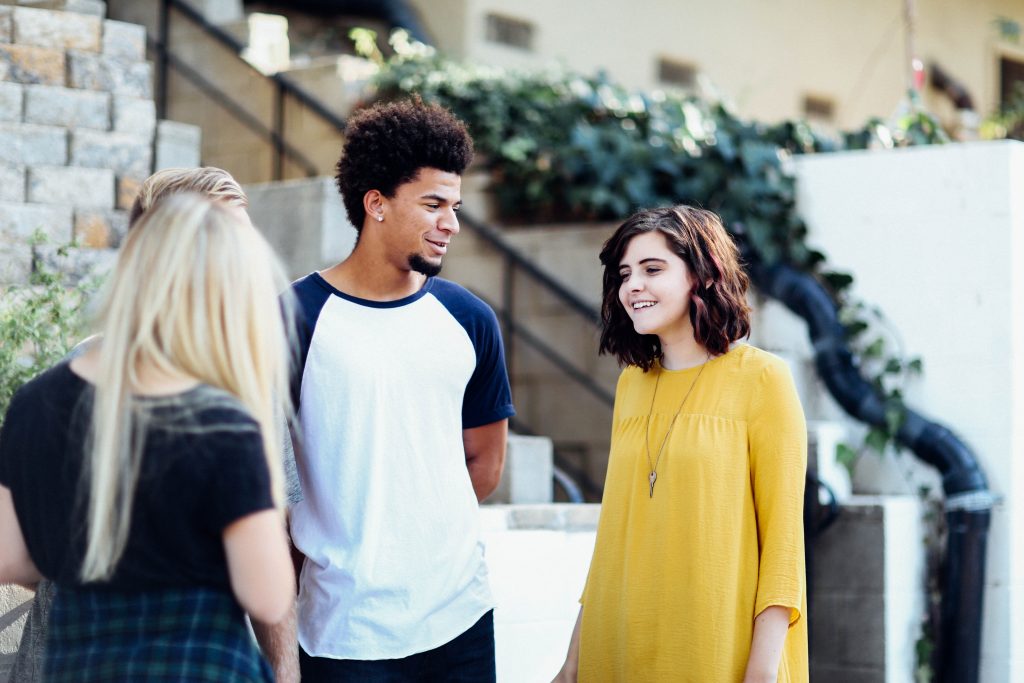 ''MATE – An Innovative, Student-Centered Approach to Intercultural Skills Acquisition for Students and Young Migrants is an Erasmus+ project'' (KA2 – Cooperation for Innovation and the Exchange of Good Practices, )KA203 – Strategic Partnerships for higher education aiming at:
Developing a holistic, innovative methodology for the acquisition of intercultural competences and social networking between youngsters of a local and a migrant background. The project aims at promoting cultural awareness through interventions to students of Tertiary Level Educational Institutions and young migrants (including asylum beneficiaries/seekers). This will be achieved through an innovative methodology, combining learning, experiential activities and networking/getting to know each other activities.
Assisting young migrants acquire social capital, in the form of social networks, relationships and personal connections.
Recognising and battling forms of hate speech off and on-line (including disguised forms)
Assisting young migrants and locals to launch low-budget and effective awareness raising campaigns battling discrimination, hate speech and promoting respect and diversity
The target groups to be engaged and to benefit by the project, include:
Students of a local background, who will benefit directly by acquiring intercultural skills and competences
Students of a migrant background/young migrants, who will be trained in media literacy, campaigning and will enhance their social capital, by establishing social networks and interpersonal relationships
Trainers/training providers
The project should is carried out transnationally given that the rise of anti-immigration political parties and discourses, affects all EU, thus European actions are required, preferably with the capacity of transferability. The latter can only be achieved through projects with a comparative view, such as the MATE project. The consortium is diverse, facilitating the development of transversal activities and materials, which will be publicly available long after the completion of the project.
MATE project is coordinated by MMC Management Centre Ltd (Cyprus) and it involves the following partners: University of Alicante (Spain), FH Joanneum (Austria), Aristotle University of Thessaloniki (Greece), Eurocircle (France) and Folkuniversitetet (Sweden).
The project's duration is 25 months, 1st December 2018 to 31st December 2020